Skip to Main Content
It looks like you're using Internet Explorer 11 or older. This website works best with modern browsers such as the latest versions of Chrome, Firefox, Safari, and Edge. If you continue with this browser, you may see unexpected results.
Learn more about sustainability
Environmental Science Database

This link opens in a new window

Environmental Science Database is a cross-disciplinary resource of full-text content of global literature across this field and related disciplines. It provides the most complete collection of resources available to support research and learning in environmental science and related fields. Content is selected from several specialist topic resources in disciplines such as engineering, biotechnology, bacteriology, atmospheric science, ecology, and biology.
Sustainability by Design

by

Treating the symptoms of global ecological stress isn't enough; we need to think about sustainability in an entirely different light The developed world, increasingly aware of "inconvenient truths" about global warming and sustainability, is turning its attention to possible remedies--eco-efficiency, sustainable development, and corporate social responsibility, among others. But such measures are mere Band-Aids, and they may actually do more harm than good, says John Ehrenfeld, a pioneer in the field of industrial ecology. In this deeply considered book, Ehrenfeld challenges conventional understandings of "solving" environmental problems and offers a radically new set of strategies to attain sustainability.

ISBN: 9780300158434

Publication Date: 2009-08-25

Sustainability

by

Sustainability: What It Is and How to Measure It begins with a succinct business-focused summary of how to think about the risks and opportunities associated with sustainability. The author then includes his proprietary framework, The Corporate Sustainability ScorecardTM C-suite rating system, including the over 140 key sustainability indicators that are used to rate an organization's sustainability efforts. Each KSI includes examples from organizations around the world, giving the reader a complete and unbiased understanding of all aspects of sustainability. The Scorecard has been developed over the past 20 years and used by more than 70 corporations to rate themselves on sustainability. Gilbert S. Hedstrom illustrates the use of the Scorecard with hundreds of examples. He discusses sustainability transformation, governance, and strategy and execution. Social responsibility and environmental stewardship form important parts of his discourse in this important contribution to the debate on sustainability that will benefit business executives and those interested in sustainability and business. Read the author's related article on the NACD blog here: https://blog.nacdonline.org/posts/pge-lessons-oversight

ISBN: 9781547416608

Publication Date: 2018-11-05
Student Initiatives
The Student Garden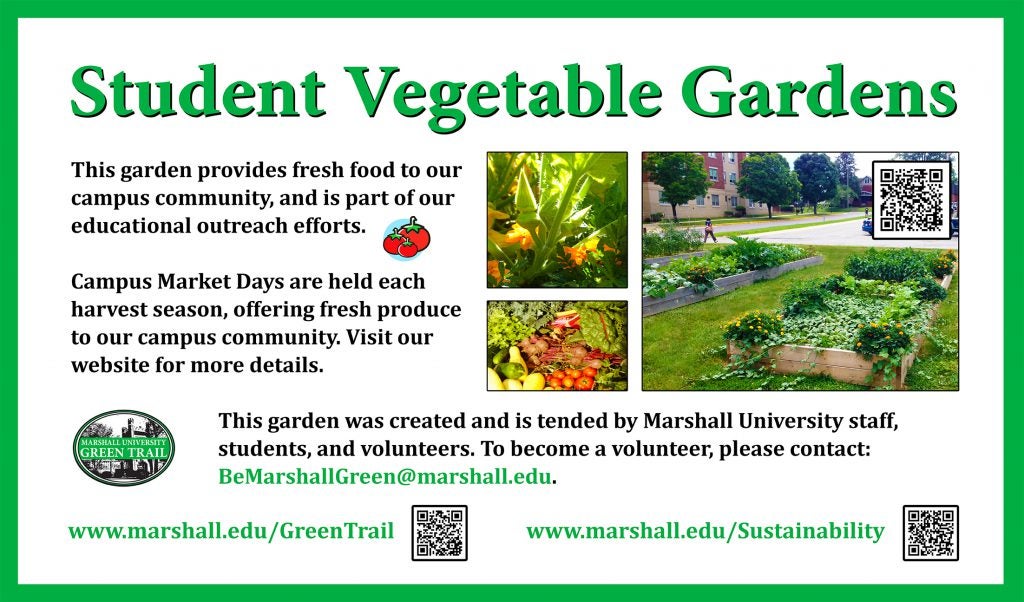 Photo Credit: Marshall University Sustainability Department
Campus Sustainability Resources
Sustainability Department: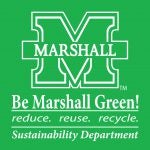 Learn more about the Sustainability Department on Marshall's campus
Programs:
Bottle Refill Stations
Photo Credit: Marshall University Sustainability Department
Green Trail
Photo Credit: Marshall University Sustainability Department
The goal of the Green Trail is to create a walkable path for campus and community to follow and learn about Marshall University's many green initiatives, and how you too can Be Marshall Green.